How can a campaign save 100,000+ lives two years in a row? By adding more drama to our TV Doctors message about the importance of an annual check-up.
This is a glimpse of the social that helped earn over 3 million digital impressions and over 100K Cigna website visits.
By the way have you gotten your check-up this year?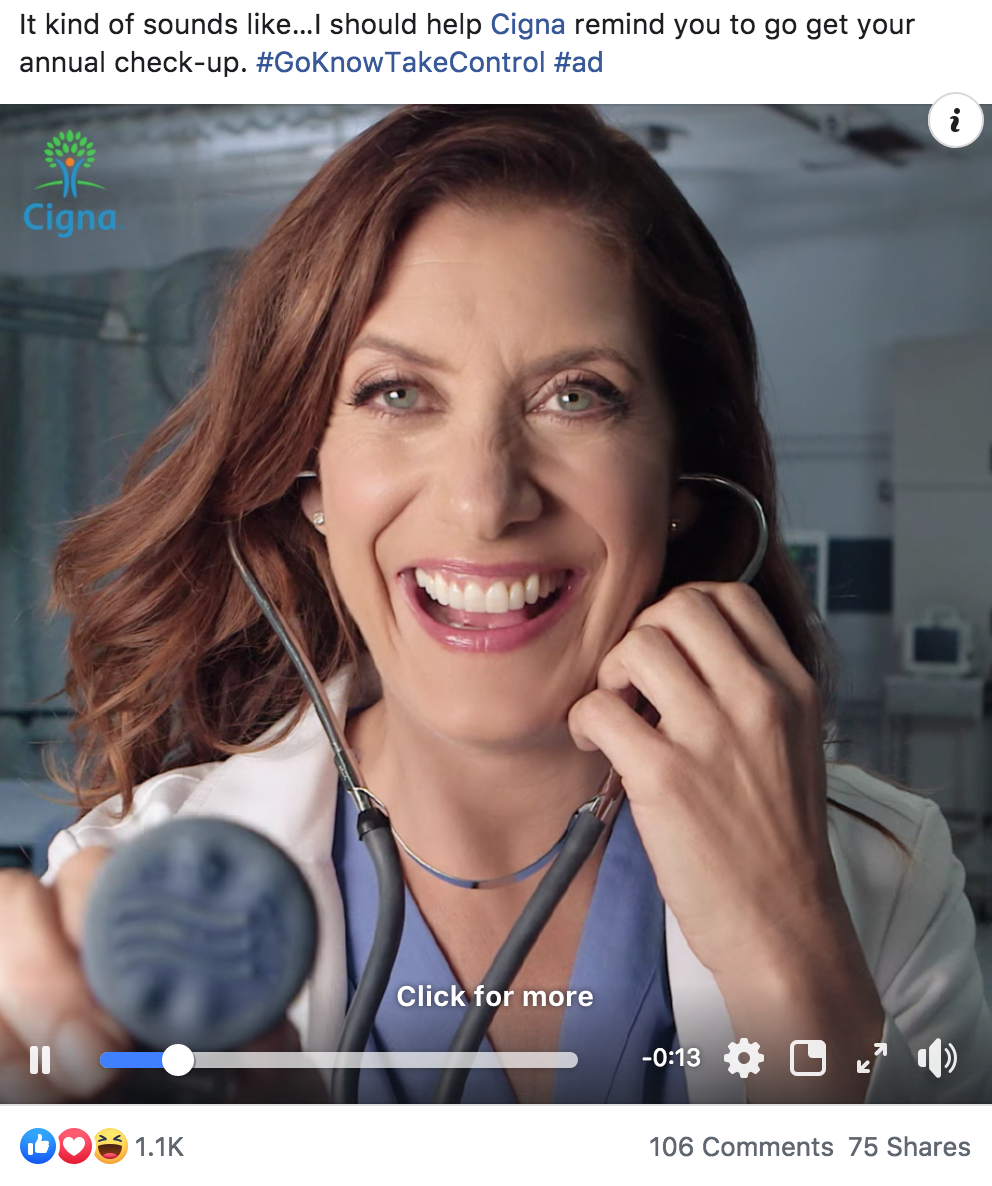 Credits:
Agency: McCann+MRM
EVP Chief Creative Officer: Sung Chang
Creative Directors: Carl Ceo, Emmeli Osterdahl, Laurie Messina
Art Directors: Astrid Andujar, Tatiana Girman, Cheryl Thrower
Awards:
Cannes Gold Lion for Health & Wellness
Webby and Shorty Digital Awards